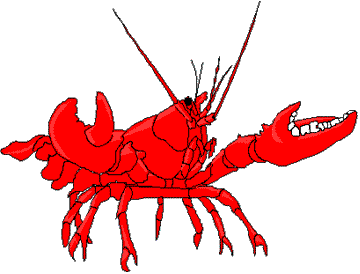 Boiled Crawfish

Ooo Wee. It don't get no betta dan dis Cher. This isn't a meal it's a celebration! It is best when shared with good friends, good conversation, and good beer. I've been cooking crawfish for more years than I care to admit and I've got it down to a fine art. It's really much easier than most people think. The mark of a good crawfish boil is getting the first batch right. Anybody (even Yankees) can get it right if you cook a batch and then taste and adjust. What a waste! Follow these directions and you'll get the first batch right every time.


If there is one single recipe I'm known for it's my boiled crawfish. I've been doing crawfish boils where we cook as many as 7 sacks of crawfish for more years than I care to admit. I used this recipe in a crawfish boil contest once and placed 2nd out of 82 teams. Honestly, this recipe is that good. Now that I have the recipe on the web I get emails every year from at least a dozen people who want to try to boil crawfish for the first time or who have had bad results and want to try a different recipe. I have tried to make this a simple to follow as possible so there are a lot of explanations. The explanations make this recipe longer to read but easier to follow. Try this, and I guarantee you will have some of the best crawfish you have ever eaten.


One more thing. By far the most common email question I get is "Are these too spicy"? The answer to that is, if you follow this recipe to the letter you will get spicy crawfish but these are not blow your head off hot. Too many people (and especially seafood stores) use too much cayenne pepper in their crawfish. Cayenne pepper is cheap and overpowering. When you use cayenne pepper as you main seasoning, it says that you don't want to spend money on good spices and you want to sell crawfish at a big profit, or you just don't know what you are doing. There is no cayenne pepper in this recipe but there is plenty of spice. Over the years I have adjusted the heat level so that you get a batch of spicy crawfish that don't make your eyes water. These are spicy but not overpowering crawfish.


Start with a good crawfish pot and a burner designed to cook crawfish. The pot should have an extra heavy duty strainer basket that you place everything into. The burner should be sturdy, low to the ground, and put out a tremendous amount of BTU's. If your not sure if your pot is big enough or the burner is hot enough…. It isn't. Go get a bigger one or a hotter one.

If you've ever been to a crawfish boil you know this must be done outside. Its messy and the aroma from the boiling pot will overwhelm you if you try to do this inside. I know at one time or another, you've stood in your yard and smelled the delicious smell of someone grilling next door. The aroma (fumes?) from cooking crawfish carry a good distance also. Once you have tasted crawfish, this aroma will make your mouth water just the same.

Some people go through all kinds of commotion trying to "purge" the crawfish. It's not worth it. Many people swear that salt water will make the crawfish "purge" them selves. LSU studied it and found that salt didn't help and killed some of the crawfish. If you don't believe me here's the link LSU Crawfish. I just rinse the crawfish off until the water runs clear.


Lastly, I used to cook crawfish and just add corn and potatoes but now we add sausage, mushrooms, Brussels sprouts, carrots, and green beans. The old way is perfectly fine and nobody will complain, but the additional ingredients make the boil that much better. Now that you've read through all this, here are the directions.





Fill the pot with the proper amount of water. A good rule of thumb is to divide the number of quarts the pot will hold by 10 and fill it with that many gallons of water. For example an 80 quart pot will use 8 gallons of water. I have three crawfish pots. A small one for a couple of people, a large size for a small group, and a huge one for parties. My huge pot is 120 quarts, the large one is 80 quarts and the small one is 38 quarts. It is possible to fit a whole sack (40 or so Lbs) of crawfish into an 80 quart pot at one time. However, the 80 quart pot gets too crowded when you add the sausage, mushrooms, corn, etc. If you want to cook a whole sack at one time and have the corn, potatoes, sausage, mushrooms, etc., it's best to use a pot that is at least 100 quarts. If you have a different size pot than I have, the ratios for the first batch of crawfish are 1 cup of liquid crab boil, 8 oz (by weight) of salt, 1 lemon, 1 orange, and 1 onion per gallon of water. This ratio also works well for boiled shrimp or crabs.


Here are a couple of notes you might find useful. We have a crawfish boil every year and about 75 friends show up. It's a lot of work, but it is also a lot of fun. We cook 120 to 140 Lbs of crawfish and by the time you add all the other stuff, we end up with a little over 200 lbs of food. I know that sounds like a lot, but like all shellfish crawfish loose a lot when you peel them. In years past I have stood by the pot cooking everything as the party went on, but now I start about an hour and half before every starts arriving. It's faster, less work, and I get to enjoy my own party more. I use two 160 quart ice chests to hold the cooked food. Between the two of them, they easily hold everything and they keep it steaming hot all day long. To serve, we use a huge commercial ice scoop to fill a five gallon bucket. We dump a bucketful on each table and just keep refilling as the day goes along.


And lastly here are a few notes about the boil.

Where we live most grocery stores and all Walmarts carry Zatarain's® liquid crab boil in gallon containers. Gallon containers are easier to use and it's cheaper.
Have some liquid margarine on the tables to put on the corn.
Everything goes mush easier if you have the garlic, lemons, oranges, onions, potatoes, sausage, corn, mushrooms, and Brussels sprouts all prepared and in separate bowls when you start cooking.
The lemons, oranges, and onions are only for seasoning. Toss them in the garbage when you are done cooking and don't try to eat them afterward.
Don't cut the onions in half as they get soft and slimy when you boil them. Whole onions spice the water perfectly and they are easier to retrieve from the pile when they get to the table or coolers.
Save the cooked garlic, it's delicious. It comes out very mild and you can spread it on crackers with some of the liquid margarine.
Use small WHOLE red potatoes. If you use larger potatoes and cut them up, you end up with potato residue all over everything else. It's like someone dumped a bowl of mashed potatoes in the boil.
Use the best Polish sausage you can afford, it makes a difference.
Recently we have started adding Brussels sprouts. Even people who are not fond of Brussels sprouts like them when they absorb the spices from the boil. To prepare the mushrooms and Brussels sprouts clean them and cut the ends off the stems.
Use ½ ears of frozen corn. It's cheaper and easier than fresh corn and you don't need ice.
Put rolls of paper towels in a few locations for people to wipe up with.
Put a bowl full of lemon quarters out for people to clean up with.

Spices & Water



120Qt Pot

100Qt Pot

80Qt Pot

38Qt Pot

Water

12 gallons

10 gallons

8 gallons

3 gallons

Zatarain's® liquid crab boil

3 qts

2½ qts

½ gallon

3 cups

Salt (26oz boxes)

3½

3

2½

1

Zatarain's® bag crab boil (3 oz bags)

5

4

3

1

Heads of garlic (cut in half)

5

4

3

1

Lemons (cut in half)

12

10

8

3

Oranges (cut in half)

12

10

8

3

Onions

12

10

8

3

Eats



120 Qt Pot

100 Qt Pot

80 Qt Pot

38 Qt Pot

Live Crawfish

40 to 45 Lbs

40 to 45 Lbs

30 to 35 Lbs

12 to 15 Lbs

Small red potatoes

2-3 Lbs

2-3 Lbs

1½-2 Lbs

½ Lb

Polish sausage (cut into 2"-3" pieces)

2 Lbs

2 Lbs

1½ Lbs

½ Lb

½ ears of frozen corn

10-20

10-20

8-12

4-5

Fresh mushrooms

3 Lbs

3 Lbs

2 Lbs

1 Lb

Fresh Brussels sprouts

3 Lbs

3 Lbs

2 Lbs

1 Lb

Peeled baby carrots

1½ Lbs

1½ Lbs

1 Lb

½ Lb

Fresh green beans

1½ Lbs

1½ Lbs

1 LB

½ Lb

Dump the crab boil, salt, garlic, lemons, oranges and onions in to the water and bring it to a boil. While the water heats up, rinse the crawfish and throw out the dead ones. When the water comes to a rolling boil, add the crawfish, and potatoes and put the lid on. When the crawfish come back to a good rolling boil start timing. After the crawfish have boiled for 7 minutes, turn off the heat. There will be plenty heat left to cook the rest of the stuff. Now throw in the sausage, mushrooms, and corn. Try to push the sausage, mushrooms, and corn under, put the lid on, and let this sit for 10 minutes. Now throw in the Brussels sprouts, carrots, and green beans. Put the lid back on and let this sit for 5 minutes. Stir everything once in a while if you'd like. If not, just have a beer and wait. Lift the basket full of everything and let it drain for a minute or so.

If you are cooking a single batch or eating each batch before starting, carry the basket to the serving table and dump it all out. If you want to cook multiple batches dump each batch into a cooler. Then, using a set of tongs, pull out the lemons, oranges, and especially the onions and throw them away as they have given up all the flavor they have and now they are soft and mushy. Use a bucket to scoop from the cooler and serve as needed. Make sure you have lots of beer, paper towels fo da juices, liquid margarine fo da corn, potatoes, and garlic and garbage cans fo da mess. Suck da heads, pinch da tails.
If your having a party.....for each additional batch add (in the same order as before):
| | | | | |
| --- | --- | --- | --- | --- |
| | 120 Qt Pot | 100 Qt Pot | 80Qt Pot | 38Qt Pot |
| Zatarain's® liquid crab boil | 2 cups | 2 cups | 1½ cups | ½ cup |
| Zatarain's® bag crab boil | 2 | 2 | 1 | 1 |
| Salt | ¼ box | ¼ box | ¼ box | ½ cup |
| Heads of garlic (cut in half) | 3 | 3 | 1-2 | 1 |
| Lemons (cut in half) | 3 | 3 | 2 | 1 |
| Oranges (cut in half) | 3 | 3 | 2 | 1 |
| Onions | 3 | 3 | 2 | 1 |
| Live crawfish | 40-45 Lbs | 40-45 Lbs | 30-35 Lbs | 12-15 Lbs |
| Small red potaotes | 2-3 Lbs | 2-3 Lbs | 1½-2 Lbs | ½ Lb |
| Polish sausage (cut into 2"-3" pieces) | 2 Lbs | 2 Lbs | 1½ Lbs | ½ Lb |
| ½ ears of frozen corn | 10-20 | 10-20 | 8-12 | 4 or 5 |
| Fresh mushrooms | 3 Lbs | 3 Lbs | 2 Lbs | 1 Lb |
| Fresh Brussels sprouts | 3 Lbs | 3 Lbs | 3 Lbs | 1 Lb |
| Peeled baby carrots | 1½ Lbs | 1½ Lbs | 1 Lb | ½ Lb |
| Fresh green beans | 1½ Lbs | 1½ Lbs | 1 Lb | ½ Lb |
Home