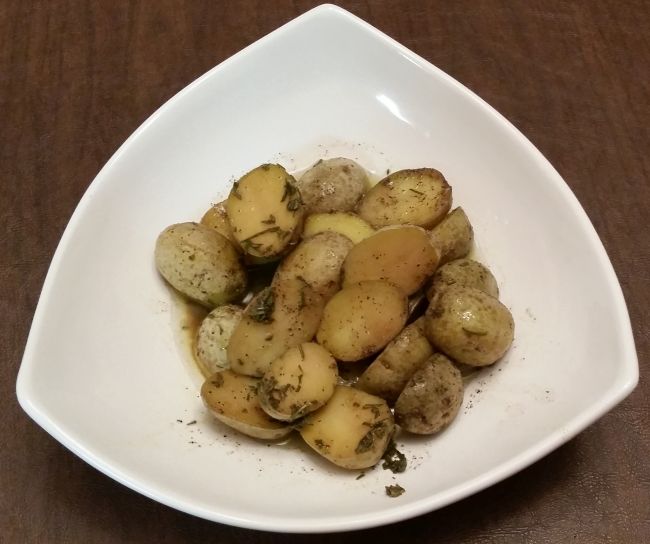 Butter Poached Potatoes


We bought a sous vide cooker and we are learning to use it. This is one of our favorite recipes so far and it's so damn easy.


| | |
| --- | --- |
| 1 to 1½ lb | Yukon gold potatoes ( or any baby or fingerling potatoes) |
| 4 tbl | butter (cut into 4 pieces) |
| 1 tbl | fresh rosemary or thyme, minced |
| 1½ tsp | salt |
| 1 tsp | black pepper |

Set up the sous vide cooker and set the temperature to 190°. Cut the potatoes in half or pieces that are smaller than a walnut and put them in a mixing bowl. Sprinkle the rosemary or thyme, salt, and pepper over the potatoes and mix well to evenly distribute the seasonings. Put the potatoes and spices along with the butter in a zip top bag or better yet a vacuum sealing bag. Seal the bag removing as much air as possible. Submerge the bag in the heated water and let the sous vide cooker do it's work for 1 hour and 15 minutes. Take the bag out, cut it open, put everything in a bowl, stir well, and serve.