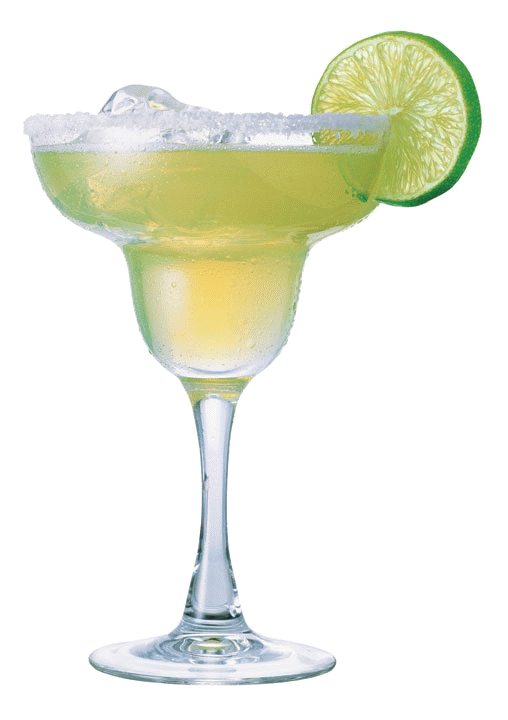 Frozen Margaritas

| | |
| --- | --- |
| 3 cups | tequila |
| 1½ cups | triple sec |
| 2 cups | lime juice (Nellie & Joe's) |
| 2 cups | sugar |
Hey, isn't making killer margaritas the whole reason you bought a Frozen Concoction Maker? This recipe makes the best margaritas you have ever had.

Save a few bucks and use good but not top shelf tequila and triple sec. Use the best lime juice you can find, it makes a bigger difference in the overall taste than the tequila or triple sec. Using a funnel, pour everything into a clean 2 liter soft drink bottle. Shake it until the sugar dissolves.
This recipe makes a ½ gallon of margarita mix that will save for a month or more in the fridge.
(If it lasts that long)
To make the margaritas, fill the top of the Frozen Concoction Maker with ice. Pour 375 ml of the Margarita mix into the pitcher, adjust the drink setting to 3 drinks, and hit the shave-n-blend button. When it stops blending, hit the shave-n-blend button one more time. Pour into salt rimmed glasses and get ready for the compliments.


Home