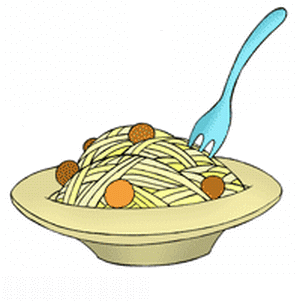 Pasta with Sausage and Spinach



This so easy and it's so damn good. It has meat, starch, and vegetables in one bowl. It also makes great leftovers to take to work for lunch. Timing is important with this recipe. If you cook the pasta too early it will sit there waiting on everything else and stick together.


| | |
| --- | --- |
| 1 lb | pasta, whatever is your favorite, we use penne pasta |
| 1 lb | mild Italian sausage, casings removed |
| 1 | onion, chopped |
| 4 | cloves garlic, minced |
| 1¾ cups | chicken stock |
| 1 tsp | dried basil |
| 1 can (14.5 oz) | diced tomatoes, drained |
| 1 (10 oz package) | frozen spinach |
| ½ cup | grated Parmesan cheese |

Bring a large pot of water to a boil for the pasta. In a large skillet with high sides start browning the sausage. As soon as the sausage releases enough fat to keep the onion and garlic from burning add them to the skillet. Stir frequently breaking up the sausage. When the sausage is cooked, drain as much fat from the skillet as possible. Add the stock, tomatoes, and basil, turn the heat to high, and bring everything to a boil. Now add the pasta to the water and cook until done. While the pasta is cooking, let the sausage mixture cook on high and reduce the liquid until almost all of it is gone. When the liquid is almost all gone, add the spinach. Reduce the liquid again if the spinach releases too much water. Drain the pasta, add it to the sausage mixture, and stir well. Serve in bowls or on plates and sprinkle with the Parmesan.