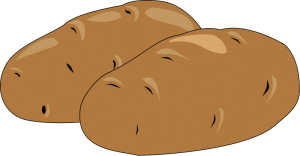 Bacon Ranch Potato Salad


I can't stand mayonnaise and in the past that limited me to German potato salad. This is a potato salad that not only me but everybody else seems to like, and it's different. I don't know where I got this recipe but it's very easy and really good.


| | |
| --- | --- |
| 4 | fist sized red potatoes |
| 8 | strips bacon |
| 4 | green onions, washed and finely sliced, green parts only |
| | ranch dressing |
| | olive oil |

Cook the bacon until crisp, drain on paper towels, and crumble. Wash the potatoes and cut them into 1" cubes. Put the potatoes in a pot, cover with water, bring to a boil, reduce to a simmer, cook for 3 minutes and not one minute more, drain in a colander.

Pour enough olive oil over the potatoes to lightly coat each piece and stir. Place a grilling wok or other grilling pan over the hottest portion of the grill. Cook the potatoes over high heat for 5 to 10 minutes or until the potatoes brown on the edges then transfer them to a mixing bowl. Add the bacon and green onions and enough ranch dressing to coat. Stir well and serve.