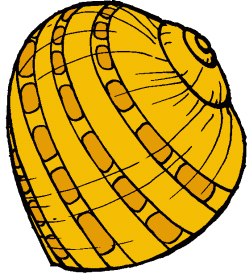 Stuffed Pasta Shells Salad


These are really good and make a salad that is different and can be served with a meal or by themselves as a light meal. They are easy to make, unique, and great on a hot summer night.


| | |
| --- | --- |
| 12 oz box | large pasta shells |
| ½ lb | salami or pepperoni thinly sliced and cut into thin strips |
| 3 cups | washed and chopped romaine lettuce |
| 1 cup | finely chopped Roma tomatoes |
| ¾ cup | cucumber, peeled, seeded and finely chopped |
| ¾ cup | finely chopped red onion |
| 1 cup | shredded Parmesan or other hard shred-able cheese |
| ½ cup | balsamic dressing of your choice |
| | olive oil |
Bring a large pot of lightly salted water to a boil. Cook the pasta shells in the boiling water,
stirring occasionally

for approximately 8 minutes, or until the shells are cooked through but still firm. Drain and rinse with cold water.
Some of the shells will break but you should have more than enough that are intact.

Throw the broken shells away and coat the other shells with as little olive oil as possible while still making sure the shells don't stick together. Cover with plastic wrap and chill in the refrigerator.
Combine the salami, lettuce, tomatoes, cucumber, onion, and cheese in a large mixing bowl, pour the dressing over everything and mix well. Stuff pasta shells with the mixture and place the shells on a plate. Cover with plastic wrap and store in the refrigerator for up to two hours before serving.